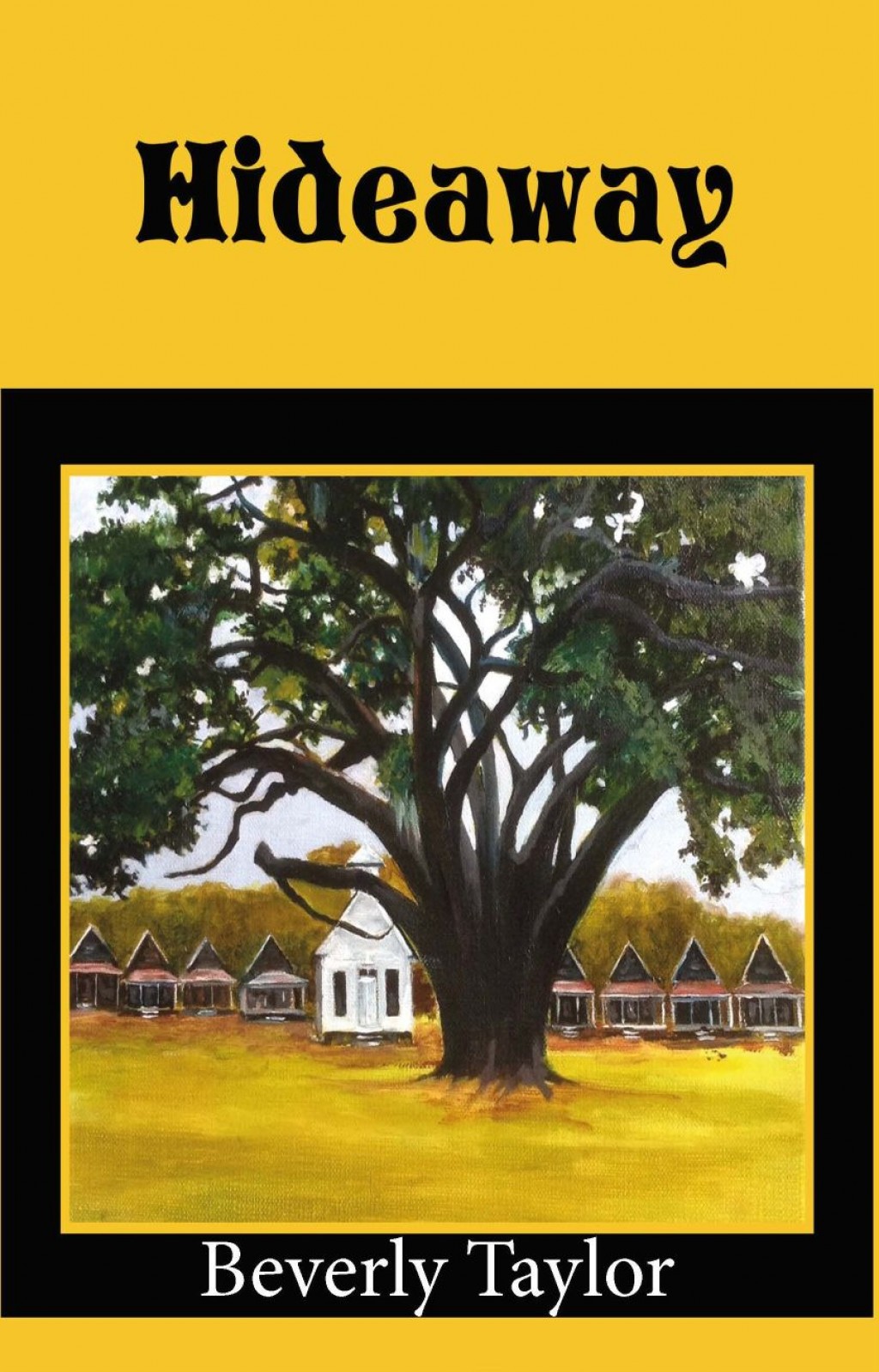 Silver Spring, Mar 13, 2019 (Issuewire.com) – Beverly Taylor, an elementary education specialist in Richmond, VA says that prose doesn't always need to be grammatically correct.
She demonstrates it in her new collection of 13 fictional chronicles, "Hideaway." Named after the mysterious town, the stories describe the spiritual upheavals and unexpected violence of the town's neighbours.
More on StockNewDesk:

Beckham Publications has scheduled an April 4, 2019 publication for the paperback, while an Amazon eBook version is available at a pre-release discount. https://tinyurl.com/y59v4mag.
"Once I created a mysterious town with only one church, four houses on each side and a fabled Mama tree, I knew I had to use the non-standard language of the Southern folk," says Taylor.
"Their jargons and grammatic twists help me to combine beauty and mystery." See video at https://youtu.be/Z_Q5Ej7rbqM
Publisher Barry Beckham says, "I love how the main character Betteen uses idiomatic phrases and off-standard pronunciations. Beverly Taylor's magnetical style is compelling and reminds me of writers Jean Toomer and Amos Tutuola. Like those masters, her work combines linguistic beauty and mystery."
More on StockNewDesk:
Reviewers may send an email to this address for electronic or paperback editions: [email protected]

Media Contact
Douglas Albany
240-643-9284
13619 Cedar Creek Lane
http://www.beckhamhouse.com
Source :Beckham Publications
This article was originally published by IssueWire. Read the original article here.
Latest on StockNewDesk: