Worcester, May 6, 2019 (Issuewire.com) – This Mother's Day gives your mom the gift of relaxation. There is no better way to pamper your mom than to get her the perfect bath bomb gift set. These gift sets are currently being sold at Wegman's, Bartell Drugs, and Boscov's, making it more convenient than ever to get your mom or someone you love luxurious relaxation this Mother's Day. Not only does your mom deserve a moment of peace, but you can also feel amazing knowing that the product you are purchasing is making another mom's life easier.
More on StockNewDesk:

When you purchase these USA – made, organic MomBomb gift sets, MomBomb's sister charity will receive a $5 donation. This $5 will go towards $500 worth of services to a mother in need which can vary from Meal Delivery Services, Housekeeping Services, Laundry Services, or Child Care. MomBomb's goal was to make a luxury bath bombs, while also making a difference. Moms have a tough job, and sometimes they need a little help. Show your mom that you care and give her the gift that gives back.
Wondering what your mom will like? Head to any of the stores listed above and find the perfect gift set for your mom. Looking for a classic relaxation experience? Come find our Classic Box, and relax with Mother's Intuition, a lavender and lemon bomb, one of the six amazing scents in this box. Or try out our most fun gift set, the Bubble Bouquet. Four bubble scoops are included with scents like Vanilla Caramel and Tropical Breeze that create up to 8 baths using a pretty ceramic holder that hangs on your faucet for maximum bubbles. If you are looking for ultimate relaxation and stress reliever, try out our Calm Bomb Box. Each bomb has 25 mg of CBD oil for that extra boost of stress relief and leisure.
If you are looking to purchase in a store, make sure you head to Wegman's, Bartell Drugs, or Boscov's. You can also check out our Website, or Amazon!
For more information about Mom Bomb, please visit https://www.buybombshelpmoms.com/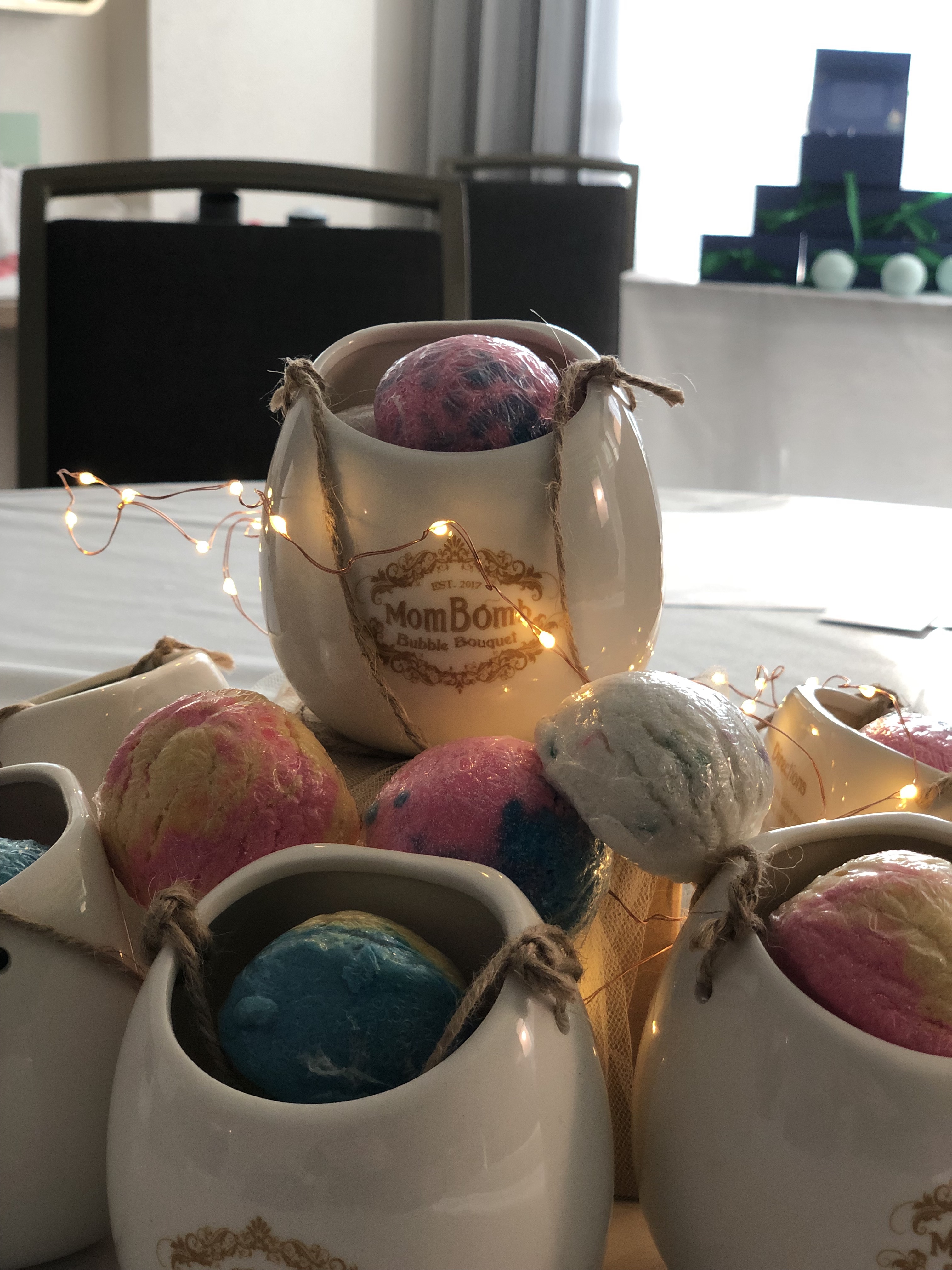 Media Contact
More on StockNewDesk:
Mom Bomb / Heather Roberts
617-957-3868
https://www.buybombshelpmoms.com/
Source :Mom Bomb
This article was originally published by IssueWire. Read the original article here.
Latest on StockNewDesk: