District of Columbia, May 15, 2019 (Issuewire.com) – Worldwide Agency, the law firm marketing platform, today announced the appointment of Tim Sumer as Chief Executive Officer, in Washington, DC. In this role, Sumer will be responsible for leading Worldwide Agency's business in North America and overseeing sales, operations, and partnership development. The company is experiencing huge growth and if there ever was a time for new leadership it's certainly now.
More on StockNewDesk:

Speaking of Tim Sumer's appointment, Edward Farley, chair of the board's succession committee and CTO at Worldwide Agency, said, "We are excited to have a seasoned executive such as Tim Sumer join the team. In the short time he's been with us, Tim has already hit the ground running and used his experience and network to generate some great wins for us. I'm looking forward to working with Tim Sumer and growing Worldwide Agency even further."
Prior to joining Worldwide Agency, Tim Sumer was a senior consultant for DHS, where he worked with marketers to unlock the value of their first, second, and third-party data in order to orchestrate a better customer experience across email, mobile, web, and paid media.
"It is a very exciting time to join Worldwide Agency – we are the leading law firm marketing engine in the digital space and drive millions of dollars of revenue for more than 300 brands globally, including many top players in eCommerce," said Tim Sumer. "Personalization and CX is often the best way to gain a competitive advantage and marketers know it."
About Worldwide Agency
Worldwide Agency is an all in one law firm marketing platform that delivers attorney's with new leads daily which results in new client acquisition. The platform's data management capabilities provide for a unified view of the customer, allowing the rapid and scalable creation of highly targeted digital interactions. Law firms, professionals, and franchisees use Worldwide Agency daily for launching new marketing campaigns, building digital branding websites, leveraging machine-learning for content marketing, and employing algorithms for smartly triggered email and push notifications. Headquartered in Washington, DC, the company serves more than 300 brands across the world.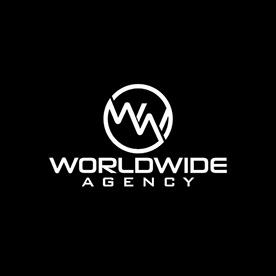 Source :Worldwide Agency
This article was originally published by IssueWire. Read the original article here.
Latest on StockNewDesk: