Euro – Pediatrics 2019
More on StockNewDesk:

Dublin, Jun 21, 2019 (Issuewire.com) – It is our great pleasure to invite you to participate in the 30th European Pediatrics Conference (Euro Pediatrics 2019) which will take place on 07-08 October 2019 in Dublin, Ireland. https://europe.pediatricsconferences.org/
Theme: Current Emerging Trends to Save a Child
The purpose of the conference is to bring together pediatricians, neonatologists, experts in child development and other specialists to discuss the challenges of the interplay between Nutrition, neonatology and Pediatrics in the pediatric age groups. The meeting will enable the exchange of ideas and knowledge between the different disciplines for facilitating research and clinical interdisciplinary collaborations focusing on neonatology and nutrition.
This meeting will allow the attendees to acquire these new updates and share their experiences with well-recognized speakers globally.
We look forward to seeing you at this meeting and we are sure you will find it an outstanding educational opportunity located in charming Dublin.
Key Topics Discussed in Conference:
Pediatrics
Neonatology and Perinatology
Pediatric Infectious Diseases
Pediatric Neurology
Pediatric Allergy And Immunology
Pediatric Nutrition
Pediatric Psychology
Pediatric Surgery
Pediatric Gastroenterology
Pediatric Nephrology
Pediatric Obesity
Pediatric Endocrinology
Pediatric Osteology
Pediatric Cardiology
Child Abuse Pediatrics
Pediatric Ophthalmology
Pediatrics Genetics
Pediatric Critical Care Medicine
Pediatric Emergency Medicine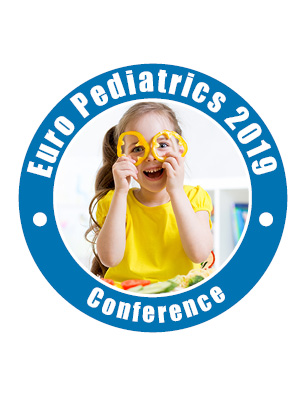 Media Contact
Peter Smith
7025085200
More on StockNewDesk:
47 Churchfield Road, W3 6AY, London
https://europe.pediatricsconferences.org/
Source :ConferenceSeriesLLCLTD
This article was originally published by IssueWire. Read the original article here.
Latest on StockNewDesk: