Eventrr is Full cycle event management platform to drive event business growth
More on StockNewDesk:

Ahmedabad, Jul 11, 2019 (Issuewire.com) – Eventrr India's first all-in-one event marketing & automation platform for Event organizers to create promote, engage & analyze their events & attendees to build their networks.
Eventrr is Full cycle event management platform to drive event business growth by putting on an event is a major undertaking. Whether it's a conference, a concert, or a festival, event planning and management involves months of planning, and dozens of individuals dedicated to successful execution.
Event listing booking and visitor registration platform we aim to provide creative, cost-efficient, and effective digital marketing solutions for your event with cloud-based, end-to-end event online and onsite registration and marketing management platform
As you work through your event planning process, consider the benefit of having an experienced partner who can ensure your event is promoted properly. Our team has been behind many wildly successful events, and we're ready to go to work to make yours a resounding success.
Functions and features like
More on StockNewDesk:
CONTACT MANAGEMENT
Create lists of contacts and convert them into attendees with highly technological and well-integrated tools for contact management, event promotion, registration, social media, easy entry management, and so much more.
INVITEE MANAGEMENT
Boost your event registrations by converting invitees into attendees. Fast and easy invitee management includes your event setup, building your list of invitees, sending an invitation email to your invitees, and your registration management.
SMART & STATIC LISTS (CONTACTS, INVITEES, ATTENDEES, AND ORDERS)
Easily manage your event data and run email campaigns to drive event success. Leverage your hard-earned contacts on Smart & Static Lists to the group and organize them for effective management in a few modules: Contacts, Invitees, Attendees, and Orders.
The end-to-end event registration & ticketing toolkit
FRICTIONLESS REGISTRATION EXPERIENCE
Minimize registration time for attendees by pre-populating attendee data in mobile responsive forms, and set up your own event registration rules with our online registration for events. Maximize event attendance with the most secure, easy-to-use, and highly customizable event registration platform.
BUILT-IN RESPONSIVE EVENT LANDING PAGES
Easily create your own event landing page within Eventrr Registration upon event creation. A fully customizable template allows you to create simple landing pages or detailed event microsites that convert visitors to attendees with just a few clicks.
FLEXIBLE EVENT TICKETING SYSTEM
Get full control of tickets to adjust your event ticketing with the eventrr event registration tool. Use the eventrr event ticketing system for both paid and free events to boost ticket sales or collect event registrations.
FLEXIBLE ONSITE REGISTRATION
Prepare the onsite setups you need to cater for any number of attendees you have at your events. Be it kiosks with tablets, laptop counters or tablets on stands, there's a setup for any situation.
EMAIL MARKETING TOOLS
Reach the right people with the right messages with the help of our smart email campaigns. Benefit from our extensive selection of event email templates and secure more registrations!
Our Process
We've developed a system for event promotion and marketing that has proven successful time and time again. This system ensures that we cover all bases in planning an event's marketing strategy and that we take advantage of the unique promotion opportunities available to each event.
For More Details
Ujjwal Nirbhay Gupta
Founder
Eventrr
www.eventrrworld.com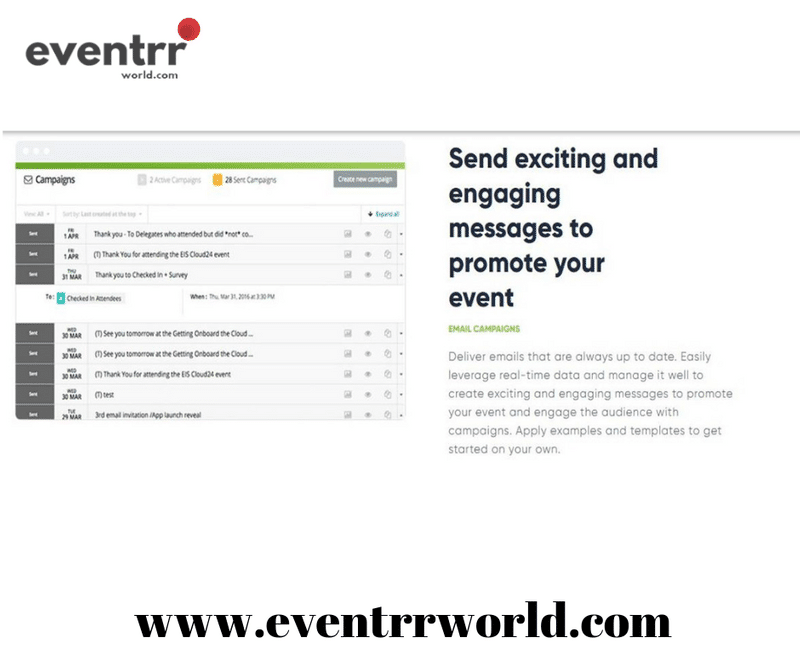 Media Contact
eventrr
http://www.eventrrworld.com
Source :eventrrworld pvt limited
This article was originally published by IssueWire. Read the original article here.
Latest on StockNewDesk: