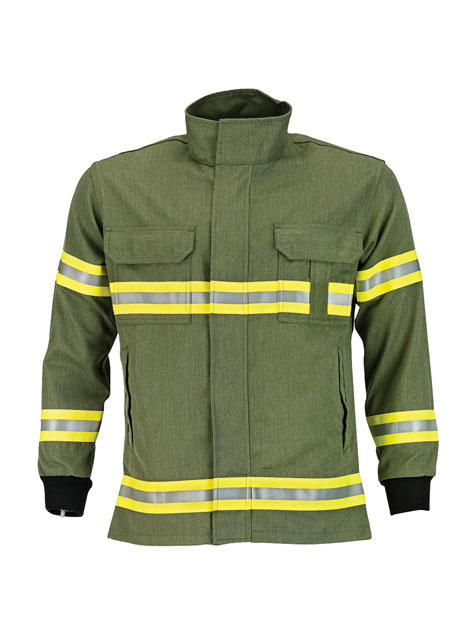 Ahmedabad, Jul 15, 2019 (Issuewire.com) – Tarasafe, one of the leading brands of flame-resistant (FR) apparel offers Forest fire clothing line (https://www.tarasafe.com/forestal-jacket.html) Forest fire range by Tarasafe meets the time-tested Forest Service standards combined with innovations to enhance comfort and durability, with an added dash of style.
More on StockNewDesk:

This new Tarasafe Forest fire range aims to increase wearer compliance by providing an unprecedented level of comfort and protection. The range includes Forestal jackets and Forestal trousers panning across various safety norms and standards.  The clothing line provides in addition to FR protection and comfortable, lightweight fabric, moisture management, durability and exceptional colourfastness. The garments also feature FR yellow silver reflective tape for better visibility.
"Unfortunately, some FR clothing can be heavy or cumbersome, prompting workers to increase their comfort level by rolling up their sleeves or untucking their shirts — exposing them to greater risk or injury," stated Basant Lohia, managing director of TaraSafe International. "Our Forest fire range represents a breakthrough in the comfort that maximizes wearer safety by offering an FR clothing option that wearer wants to wear and wear properly."
About the company:
Tarasafe® is an ISO 9001:2008 certified Indian company and has globally positioned itself as a specialist, providing complete solutions in flame retardant protective clothing. The products offered by TaraSafe® meet the stringent international norms for Personal Protective Equipment (PPE) and the garments are CE certified as well. In addition, some products are also tested and certified as per the various NFPA / ASTM norms. For more information about FR Clothing visit: www.tarasafe.com
========================================================
More on StockNewDesk:
Company Name : Tarasafe
Address : 6, 7, 8 & 9 Apparel park, GIDC, SEZ, Khokhra
Ahmedabad -380008, Gujarat, India
Tel: +91-79-2293-4032
Email: [email protected]
Url : https://www.tarasafe.com
Media Contact
Tarasafe
*****@gmail.com
91-79-2293-4032
6, 7, 8 & 9 Apparel park, GIDC, SEZ, Khokhra Ahmedabad -380008, Gujarat, India
https://www.tarasafe.com/
Source :Tarasafe
This article was originally published by IssueWire. Read the original article here.
Latest on StockNewDesk: