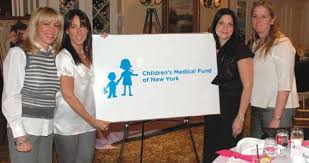 This Press Release is written to inform the readers about Stacey Ribotsky's professional journey so far.
More on StockNewDesk:

New York City, Sep 17, 2019 (Issuewire.com) – Stacey Ribotsky from New York is a well-known philanthropist. She helps women going through adversities caused by divorce, mental and physical abuse, arrests, issues pertaining to children, loss of financial support, etc whenever she can.
As far as her professional life is concerned, Stacey Ribotsky –
– Has tried her hands in the field of real estate sales, handling several aspects of the business other than broking
– Used to own a retail store
– Was the owner of a party planning business
More on StockNewDesk:
– Was the co-president of the PTO at the Wheatley School for two years
Talking more about Stacey's volunteer contributions, she has made several significant contributions to a variety of organizations including the Onyx and Breezy Foundation, the Children's Medical Fund of New York, and the Sunrise Day Camp
In one of her recent interviews, Stacey Ribotsky told News 12 that she dreams of publishing her first book in the near future. The book is very likely to be a personal memoir.
About Stacey Ribotsky
A mother to three children (two girls and a boy), Stacey Ribotsky from New York is a philanthropist. She is now looking forward to volunteer for some new organizations. Nothing pleases her as art and sports do. Stacey is a passionate reader and an exceptional writer who is hoping to publish her first book, which is a personal memoir, very soon.
Stacey has also helped the kids at Special Olympics by supporting, training, and motivating them for a few months. Talking about her professional experience, she was the owner of a retail store and a party planning business. She has also tried her hands in real estate but not as a broker.
Media Contact
Stacey Ribotsky – New York
*****@gmail.com
Source :Stacey Ribotsky
This article was originally published by IssueWire. Read the original article here.
Latest on StockNewDesk: